Welcome Home Soul Sister ✨
Are you ready to tap into your inner wisdom and find a connection to your higher self?
Join me & become a part of the Soul Circle Community. 💫
This membership is focused on creating sacred space for women to release shoulds they carry and tap into their innate wisdom. It is safe space to create a deeper understanding and access the Divine to move forward in their life in a way that feels true and authentic to their higher purpose.
Are you feeling a stirring in your belly?
Do you feel a shift in your consciousness not sure what that means?
Do you have a desire to tap into something more?
This may be a sign you're growing, changing and evolving and so opening up to a new community is an opportunity for continued growth.


These moments and signs of change keep nudging you towards something amazing and yet your not quite sure yet what that looks like.


With these feelings, you are seeking to find like-minded women to grow with because what you're doing now is not enough.
Are you craving a new way to connect to all aspects of who you are?
Embracing this growth, inner wisdom and knowledge is a gift and an opportunity for a deeper connection to yourself, to the Divine and those in your life.
The Soul Circle Community has been created to embody connections on all levels. The membership has been created to celebrate all parts of who you are with love, compassion and without judgment. It's a sacred space that is safe to show up exactly as you are.
Your Soul is Sacred and sometimes it is hard to hear its whispers.
Would you be surprised to hear there is a community of soul sisters just like you, who want to hear the whispers of their soul and are ready to connect and build a sacred space of support? 
This sacred space is a place where you can access the content you desire for more clarity, calm, abundance, movement, freedom and find the path to the life you desire. 
This is what's waiting for you in Soul Circle Membership for Women.
I created this membership Soul Circle for women because I know how it feels to long for a connection. I yearned for a connection before I even understood what the yearning actually represented in me.
I will be honest with you, my heart was fully guarded and no one was getting close to me. My belief was to expect the worse and never be disappointed. 
My life's focus was my career and climbing the corporate ladder. I was busy working, networking and doing what I believed needed to be done to fulfil. I had this yearning so I worked even harder and yet I did not fill the void but rather became ill.
I was diagnosed with Rheumatoid Arthritis and felt completely alone with my illness. My physical body was rejecting me. Emotionally I was lost, alone and completely vulnerable. Spiritually I was not connected to anything so found no solace turning inward. I felt empty.
I believe we all desire connection.
When my illness overtook me I had no one to share my deepest fears and thoughts with, I felt completely alone and yet had this knowing deep within my soul there was something more waiting for me. 
I found my safe space to explore the deepest parts of me and deepen my divine journey. I moved through healing old wounds, connecting to my heart and opening it for others. I did this with a group of women who loved and accepted me without judgment and space was created to play, share, explore, pray and meditate.
This sparked my desire to create a space for other women to find this connection, unconditional love and ability to grow. Are you seeking a community of women to support your evolution?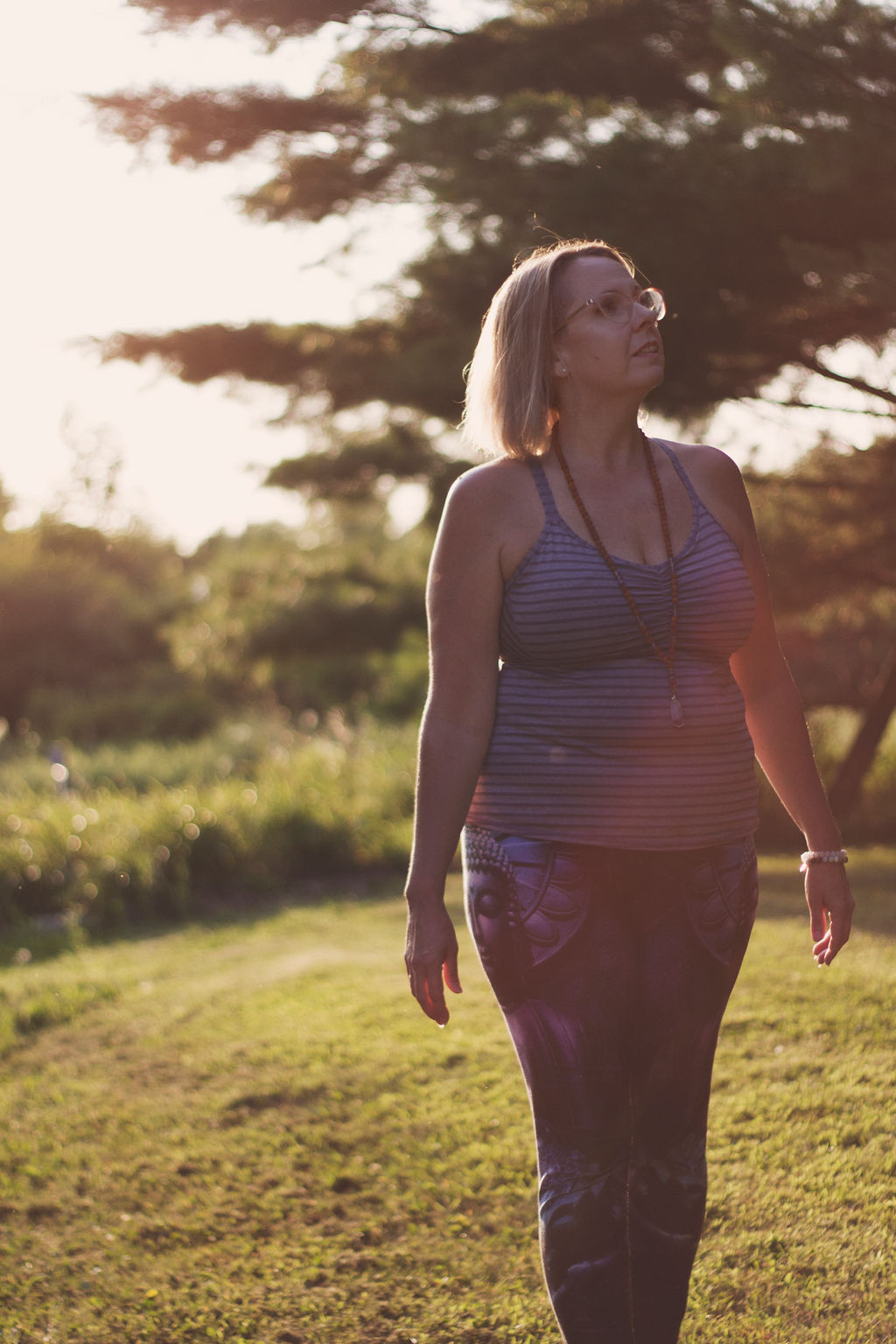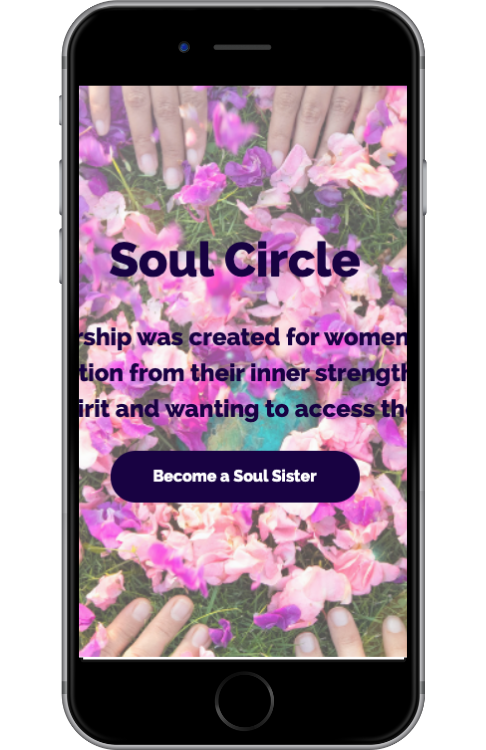 It's Time To Be Part of the Community You've Been Seeking 
Each month, you will have access to live workshops to deepen your intention in this life anchored in the subtle energies and connect with other like-minded women.
Each month there will be guest speakers who will provide LIVE workshops sharing their passion, wisdom and insights.
You will have access to restorative yoga classes, meditation, breath practices, live workshops and more!
You'll connect with other women seeking a connection to other soul sisters who have the same interests, beliefs and a desire to grow.
There is an opportunity for members to share their gifts, insights with the group.
You will create a support system for yourself to move closer towards the life you desire and connecting to your higher self.
Each month you will find inspiration, motivation and encouragement to create the life of your dreams.
You are fully supported by a circle of strong beautiful women. Women who are on a similar path, women who have your back and only want to see you succeed. A place where there is no judgment, no need for comparison or competition just love and support for you exactly as you are.
Your intuition strengthens as you start to listen to the whispers of your soul. You're able to answer questions and move forward in life to access your greatest and highest potential. 
You access the strength that resides within. No longer do you question your worthiness you know your value and are no longer going live within the box that was created by old belief systems and patterns. You have found access to your heart, inner strength, connection and the beautiful being that is your truest self. 
You connect to the knowing and understand your next steps in life. Each day you live the life you've desired. Each day is filled with creativity, self-care, abundance and love. Your consciousness feels the connection to all that is and know the Universe has your back and is supporting you and your dreams.
All because you said yes to yourself.  


Alrighty? Let's get going!


Are you experiencing any of these feelings:
🌟 A longing to deepen your connection to your higher self.


🌟 Struggling to find support without judgment.  


🌟 Have a knowing there is more to this life than what you are living but not sure where to start. 


🌟 Ready to explore a deeper consciousness.


🌟 Desire to deepen your exploration into yoga and all the subtle energies.


🌟 Excitement to live the life you desire




If you've answered yes to any of the above then you're in the right place.


I am so excited for all of us to build true connections and for women to know the feeling of support and love for a lifetime. 


This membership is a circle for the soul and created for women. 


We're going to breathe, meditate, inspire, encourage and practice restorative yoga and so much more.  
But the greatest asset to this membership is you're going to feel loved and supported exactly as you are. That is what the Soul Circle is all about. 
There is NO OTHER feeling like knowing the UNIVERSE has your back and is supported by a circle of women.
Begin Each Month with a LIVE Coaching or Yoga Exploration with me. There is also space for your voice to be heard. What do you want to explore or feel called to learn more about and I will work to bring that to the membership.


Each month, I will lead a virtual exploration into yoga movement, philosophy or an exploration into the subtle energies to share ways to tap into your own wisdom through movement, meditation, journaling, chanting and practices to tap into the life you desire filled with rest, health and love. 


Each month a guest will join us and share their gifts, wisdom and insight into different modalities to build the connection within our own hearts.
My friend, does this sound like you? 
🌟 You long for the freedom to explore the subtle energies without judgment.


🌟 You are seeking safe space to just be and know you are loved exactly as you are.


🌟 You are struggling to hear the whispers of your soul with support or guidance.


🌟 You are exhausted and just need to access rest and relaxation.


🌟 You're ready to explore and follow the knowing deep within your own heart.


🌟 You don't want to spend money on one-on-one you are looking for a community.
🌟 You're ready to explore a new side of yourself and dive into new experiences with mantras, crystals and more.
If just reading these words sparks a light in your soul, then you're in the right place, my friend.
I am so excited to connect and grow with you in this community of liked minded women who will love and support you unconditionally.
And I am so excited to have you in my life as well. 
This is a community.
We're going to support each other as we travel our own paths to connecting to our highest selves.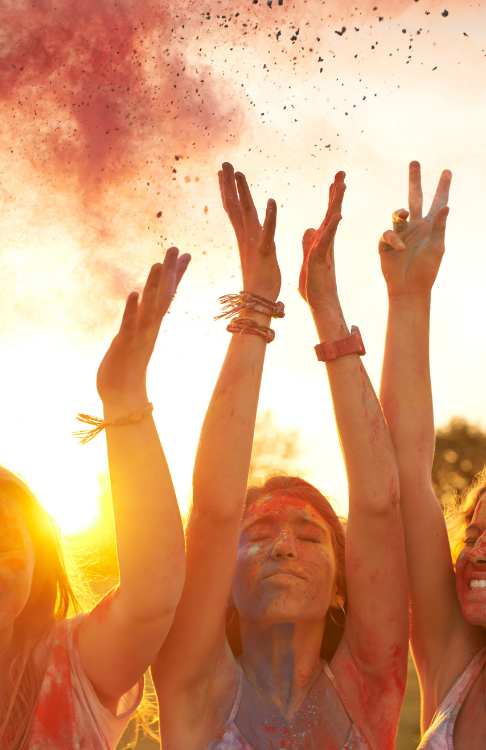 What You'll Receive...
I know the desire to feel connected and supported is strong and money and time always seem to be the hidden keys. This is why my intention is to make this membership available for all women out there who long for support and connection. 


By becoming a member of the Soul Circle, you'll receive:


🌟 Welcome Package
🌟 Pre-recorded Restorative yoga classes
🌟 Pre-recorded Pranayama Practices
🌟 Pre-recorded Meditations
🌟 Pre-recorded Gentle Movement
🌟 Monthly Coaching Sessions with me
🌟 Monthly LIVE Workshops with Guests
🌟 Worksheets & handouts to deepen self explorations
🌟 Opportunity to share your passion
🌟 Community of Soul Seeking Women
What the heck is the Welcome Package you might ask?


Well I don't know about you but I LOVE getting things in the mail. I always feel like a kid on Christmas Day.
So when you sign up and pay for your first month a Welcome package will be shipped to you to provide a little bit of love in the mail. It includes:
🌟 Journal & Pen
🌟 Bath Bomb
🌟 Music Album from Rachel McGarry with Songs for Savasana
🌟 All packaged with a whole lotta love.
Your Investment: $49.99/month or $450/year
(a once-annual payment that breaks down to less than $1.23 a day, or $37.50 a month) so you can commit to honouring yourself, finding rest and connecting to your Highest Self.


The Soul Circle for Women connects women to create a source of support for you each and every day. Finding these authentic connections with women experiencing similar desires, needs and cravings as you and knowing you have somewhere to turn when you need to be heard, inspired, and supported to me is invaluable.
Annual Membership Offer
Join us for just $450 a year
so you can commit to blossoming into your Highest Self


Your Annual Membership Breaks Down to Only $37.50 a Month!
Would you pay $37.50 to find a connection with women who share your sense of knowing and desire to grow?
Would you pay $37.50 for group coaching on discovering the blocks and beliefs that hold you back?
Would you pay $37.50 to access yoga and subtle energy practices that deepen your connection?
Would you pay $37.50 to hear the whispers of your soul and connect to your highest self?  
I sure hope so because you are worth a LOT more than that!
There is NO better offer than this for the value you will receive in Soul Circle Membership.
- Much love Misty